Welcome to the Women's Research Centre Records Repository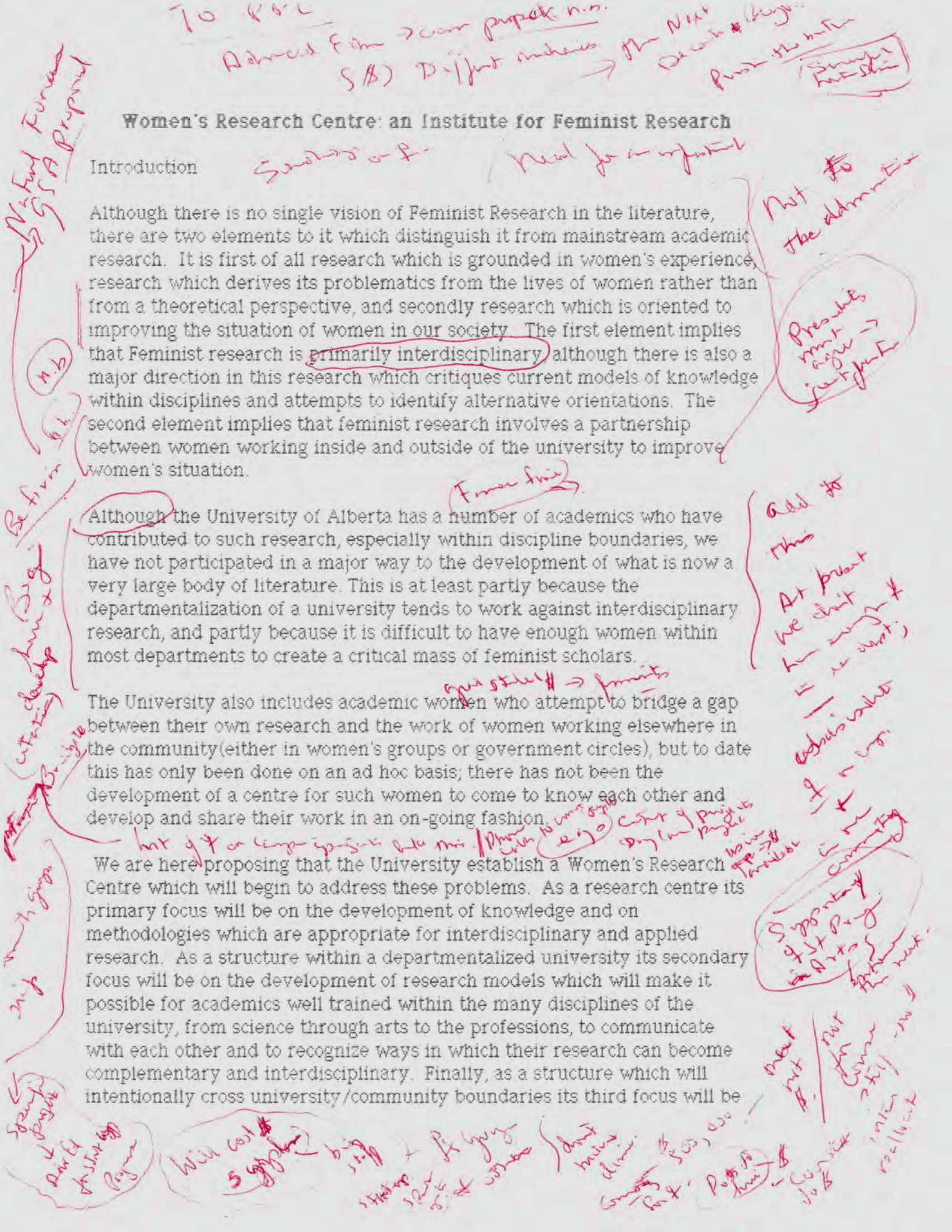 The Women's Research Centre (WRC) was an Alberta-based organization that promoted Women's and Feminist research, writing, education, and advocacy. The Centre's main goals were to provide a home for the growing field of interdisciplinary feminist research, as well as to serve as a gathering point and source of support for women's groups in the community. It existed through a partnership between Athabasca University and the University of Alberta, and officially ran from 1988 to 1993. Read more about the history of the WRC here.
This records repository holds the story of the WRC and the contributions it made towards Women's Studies. The documents contained here were donated to the Thomas A. Edge Archives & Special Collections at Athabasca University by Marilyn Assheton-Smith, who was a long-standing member of the Women's Research Centre and other academic organizations in the 1980s and 1990s. A fonds description is available here.
This repository website has been created and maintained by graduate students at the University of Alberta, whose goal it has been to make these records findable and discoverable by researchers. Read more about the project here.
We welcome you to engage with the repository by:
Please note that the search function includes item metadata and site text, but does not currently include the full text of items in the repository.